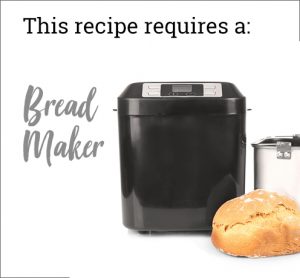 Whole Wheat Bread is 100% delicious and nutritious. This soft baked bread is also great for those who are clean eating or on a heart healthy diet. Serve it toasted with butter and jam for breakfast or alongside a delicious bowl of soup for a hearty meal.
Servings: 12
Prep time: 5 minutes
Cook time: 3 hours 30 minutes
Ingredients:
1 cup warm water
2 tablespoons butter
1 teaspoon salt
3 cups 100% whole wheat flour
2 tablespoons dry milk
1 tablespoon sugar
2 teaspoons active dry yeast
Directions:
Add the liquid ingredients to the bread maker.
Add the dry ingredients, except the yeast.
Make a well in the center of the bread flour and add the yeast.
Insert the pan into your Oster bread maker and secure the lid immediately.
Select Wheat Bread setting, choose your preferred crust color and press Start.
Remove the bread from the oven and turn it out of the pan onto a cooling rack and allow it to cool completely before slicing.
---
Nutritional Info: Calories: 126, Sodium: 211 mg, Dietary Fiber: 3.8 g, Fat: 2.6 g, Carbs: 23.2 g, Protein: 4.5 g.
---