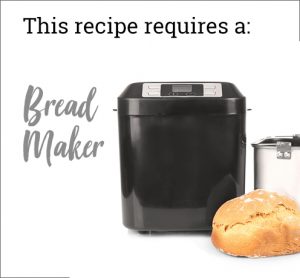 Bake up a taste of Britain with these delicious buns. Be sure to serve them warm with a cup of English Breakfast tea and a spot of milk.
Servings: 12
Prep time: 20 minutes
Cook time: 2 hours 30 minutes
Ingredients:
3/4 cup warm milk
3 tablespoons butter, unsalted
1/4 cup white sugar
1/2 teaspoon salt
1 egg
1 egg white
3 cups all-purpose flour
1 tablespoon active dry yeast
3/4 cup dried raisins
1 teaspoon ground cinnamon
For brushing:
1 egg yolk
2 tablespoons water
For the crosses:
2 tablespoons flour
Cold water
1/2 tablespoon sugar
Directions:
Put warm milk, butter, 1/4 cup sugar, salt, egg, egg white, flour, and yeast in bread maker and start the Dough cycle.
Add raisins and cinnamon 5 minutes before kneading cycle ends.
Allow to rest in machine until doubled; about 30 minutes.
Punch down on a floured surface, cover, and let rest 10 minutes.
Shape into 12 balls and place in a greased 9 by 12-inch pan.
Cover and let rise in a warm place until double; about 35-40 minutes.
Mix egg yolk and 2 tablespoons water and baste each bun.
Mix the cross ingredients to form pastry.
Roll out pastry and cut into thin strips. Place across the buns to form crosses.
Bake at 375°F for 20 minutes.
Remove from pan immediately and cool on a rack. Serve warm.
---
Nutritional Info: Calories: 200, Sodium: 135 mg, Dietary Fiber: 1.5 g, Fat: 4 g, Carbs: 36.5 g, Protein: 5.2 g
---