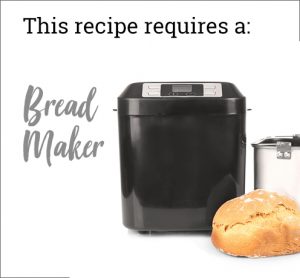 Pound cake is always good, but add honey and it becomes subtle and sublime. This delicious variation on traditional pound cake was "cooked up" (see what I did there?) for a bread machine, but you can easily make this by hand. But…why do that when the robots can do all the work for you? Just be sure to follow the directions specifically and you'll get perfect cake every time!
Servings: 12-16
Prep time: 5 minutes
Cook time: 2 hours 50 minutes
Ingredients:
1/2 cup butter, unsalted
1/4 cup honey
2 tablespoons whole milk
2 eggs, beaten
1 cup pancake mix
Directions:
Bring the butter to room temperature and cut into 1/2 inch cubes.
Add the ingredients to the bread machine in the order listed (Butter, honey, milk, eggs, pancake mix).
Press Sweet bread setting, light crust color, and press Start.
Take the cake out of the bread pan, using a rubber spatula, as soon as it's finished. Cool on a rack and serve with your favorite fruit.
---
Nutritional Info: Calories: 117, Sodium: 183 mg, Dietary Fiber: 0.3 g, Fat: 6.9 g, Carbs: 12.3 g, Protein: 1.9 g.
---