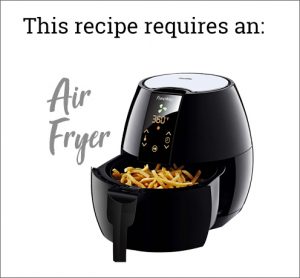 Are you looking to do something different to accompany chicken or turkey? Check out this mouthwatering side that is a little sweet and a lot of healthy! It's rich in vitamins, and can be cooked in either an air fryer or conventional oven.
Serves: 4
Prep Time: 5 Minutes
Cook Time: 12 Minutes
Ingredients:
3 cups baby carrots
1 tablespoon olive oil
1 tablespoon honey
Salt and pepper to taste
Directions:
Put the carrots in a bowl, then drizzle over oil and honey.
Sprinkle on salt and pepper, then mix well with a wooden spoon.
Put the carrots in the basket and cook at 390°F for 12 minutes using your air fryer.
For best results, serve immediately.
---
Nutritional Info: Calories: 53 | Sodium: 17 mg | Dietary Fiber: 0.6 g | Fat: 3.5 g | Carbs: 6.1 g | Protein: 0.2 g.
---