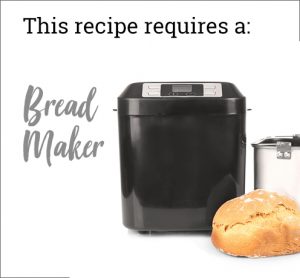 Sweet and delicate, this loaf is the perfect way to enjoy a serving of veggies and a delicious treat. Serve it warm right out of the oven or chilled in the refrigerator – either way, it's fabulous.
Servings: 12
Prep time: 15 minutes
Cook time: 3 hours 40 minutes
Ingredients:
1/2 teaspoon salt
1 cup sugar
1 tablespoon pumpkin pie spice
1 tablespoon baking powder
1 teaspoon pure vanilla extract
1/3 cup milk
1/2 cup vegetable oil
2 eggs
2 cups bread flour
1-1/2 teaspoons active dry yeast
1 cup shredded zucchini, raw and unpeeled
1 cup of chopped walnuts (optional)
Directions:
Add all of the ingredients for the zucchini bread into the bread maker pan in the order listed.
Select Wheat bread cycle, medium crust color, and press Start.
Transfer to a cooling rack for 10 to 15 minutes before slicing to serve.
---
Nutritional Info: Calories: 304, Sodium: 114 mg, Dietary Fiber: 1.6 g, Fat: 16.4 g, Carbs: 35.5 g, Protein: 6.1 g.
---