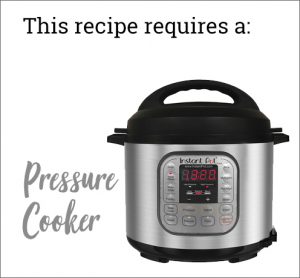 These meatballs can be served over your favorite pasta substitute or eaten as is.
Serves: 5
Prep Time: 10 Minutes
Cook Time: 10 Minutes
Ingredients:
1 ½ pounds ground beef
¾ cup grated parmesan cheese
½ cup almond flour
2 eggs
1 teaspoon salt
¼ teaspoon black pepper
¼ teaspoon garlic powder
1 teaspoon dried onion flakes
¼ teaspoon dried oregano
1/3 cup warm water
1 teaspoons olive oil
3 cups sugar free marinara sauce
Directions:
Combine all of the ingredients except for the last 2 into a large bowl and combine using your hands.
Roll the mixture into about 15 balls.
Turn the pot to sauté and add the oil.
Add the balls to the pot and brown on all sides.
Pour the marinara over the balls and seal the pot.
Cook on low pressure for 10 minutes then manually release the pressure.
---
Nutritional Info: Calories: 432  sodium: 1234 mg, Dietary Fiber: 4g Fat: 16.1g, Carbs: 21.4g, Protein: 47.6g.
---