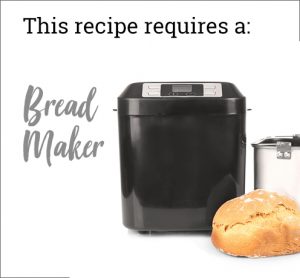 Pizza lovers will fall fast for this yummy recipe! That's right, you can whip up delicious pizza dough anytime you please with your Oster Expressbake.
Servings: 12 – 14
Prep time: 15 minutes
Cook time: 1 hour 30 minutes
Ingredients:
1-1/4 cups water
3 cups bread flour
1 teaspoon dry milk
1 tablespoon sugar
1 teaspoon salt
1 tablespoon yeast
Directions:
Add ingredients to the bread maker pan in the order recommended by Oster.
Select Dough cycle and press Start.
When finished, prepare dough by rolling it out in a pizza pan about 1 inch thick.
Top with your favorite sauce, then cheese, then other toppings like pepperoni or veggies.
Bake at 425°F for 15 to 20 minutes or until crust is golden on the edges.
Enjoy hot!
---
Nutritional Info: Calories: 103, Sodium: 168 mg, Dietary Fiber: 0.9 g, Fat: 0.3 g, Carbs: 21.7 g, Protein: 3.1 g.
---