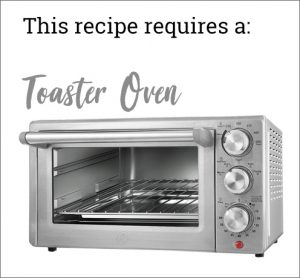 This is an excellent vegetarian—not vegan—meal that is easy to prepare and proves that going vegetarian doesn't mean leaving the flavor behind. This recipe can easily be made in a traditional oven, but it works fine in smaller countertop ovens too!
Servings: 4
Prep Time: 10 Minutes
Cook Time: 26 Minutes
Ingredients:
4 portobello mushrooms
1/4 cup sundried tomato pesto
4 whole-grain hamburger buns
1 large ripe tomato
1 log fresh goat cheese
8 large fresh basil leaves
Directions:
Start by preheating toaster oven to 425°F.
Place mushrooms on a pan, round sides facing up.
Bake for 14 minutes.
Pull out tray, flip the mushrooms and spread 1 tablespoon of pesto on each piece.
Return to oven and bake for another 10 minutes.
Remove the mushrooms and toast the buns for 2 minutes.
Remove the buns and build the burger by placing tomatoes, mushroom, 2 slices of cheese, and a sprinkle of basil, then topping with the top bun.
---
Nutritional Info: Calories: 297, Sodium: 346 mg, Dietary Fiber: 1.8 g, Total Fat: 18.1 g, Total Carbs: 19.7 g, Protein: 14.4 g.
---