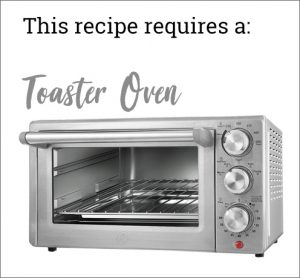 I love kale chips – they are a healthier alternative to regular potato chips, and just like potato chips they come in all kinds of flavors.
Servings: 2
Prep Time: 5 Minutes
Cook Time: 10 Minutes
Ingredients:
4 cups kale
1 tablespoon olive oil
1/4 teaspoon pepper
1/4 teaspoon garlic powder
Salt to taste
Directions:
Start by preheating toaster oven to 350°F.
Tear kale into 1-inch pieces and place in a bowl.
Add oil, pepper, garlic powder, and salt, and toss until kale is well coated.
Bake for 10 minutes.
---
Nutritional Info: Calories: 128, Sodium: 136 mg, Dietary Fiber: 2.1 g, Total Fat: 7.0 g, Total Carbs: 14.4 g, Protein: 4.1 g.
---