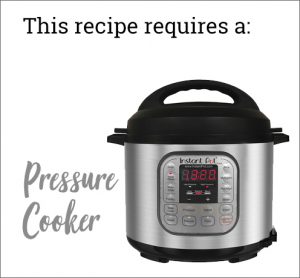 Skip the calories from the cheddar, but don't sacrifice the flavor.
Serves: 6
Prep Time: 5 Minutes
Cook Time: 15 Minutes
Ingredients:
1 tablespoon olive oil
1 white onion
1 pound broccoli
3 medium potatoes
4 cups vegetable stock
2 cloves garlic
1 cup whole milk
1 teaspoon Dijon mustard
Directions:
Chop the onion and broccoli, dice the potatoes, and mince the garlic.
Turn the pot to sauté and add the oil and onion.
Sauté the onions until they start to turn clear, then mix in the broccoli and potatoes.
Pour in the broth and stir well.
Seal and cook on high pressure for 5 minutes.
Release the pressure and mix in the garlic, mustard, and milk.
Carefully transfer the mixture to a blender then blend until smooth and serve.
---
Nutritional Info: Calories: 157 sodium: 91 mg, Dietary Fiber: 5.3g Fat: 4.1g, Carbs: 26.3g, Protein: 5.8g.
---