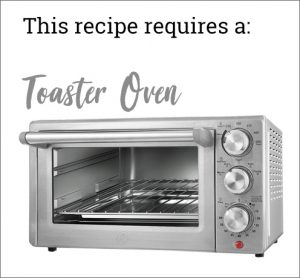 The only thing more fun than saying the word "frittata" is eating one. This recipe creates a whole meal in a single dish and is a great way to start off a parade of amazing toaster oven recipes.
Servings: 4
Prep Time: 15 Minutes
Cook Time: 30 Minutes
Ingredients:
3 tablespoons olive oil
10 large eggs
2 teaspoons kosher salt
1/2 teaspoon black pepper
1 (5-ounce) bag baby spinach
1 pint grape tomatoes
4 scallions
8 ounces feta cheese
Directions:
Preheat toaster oven to 350°F.
Halve tomatoes and slice scallions into thin pieces.
Add oil to a 2-quart oven-safe pan, making sure to brush it on the sides as well as the bottom. Place the dish in toaster oven.
Combine the eggs, salt, and pepper in a medium mixing bowl and whisk together for a minute.
Add spinach, tomatoes, and scallions to the bowl and mix together until even.
Crumble feta cheese into the bowl and mix together gently. Remove the dish from the oven and pour in the egg mixture.
Put the dish back into the oven and bake for 25–30 minutes, or until the edges of the frittata are browned.
---
Nutritional Info: Calories: 448, Sodium: 515 mg, Dietary Fiber: 2.3 g, Total Fat: 35.4 g, Total Carbs: 9.3 g, Protein: 25.9 g.
---