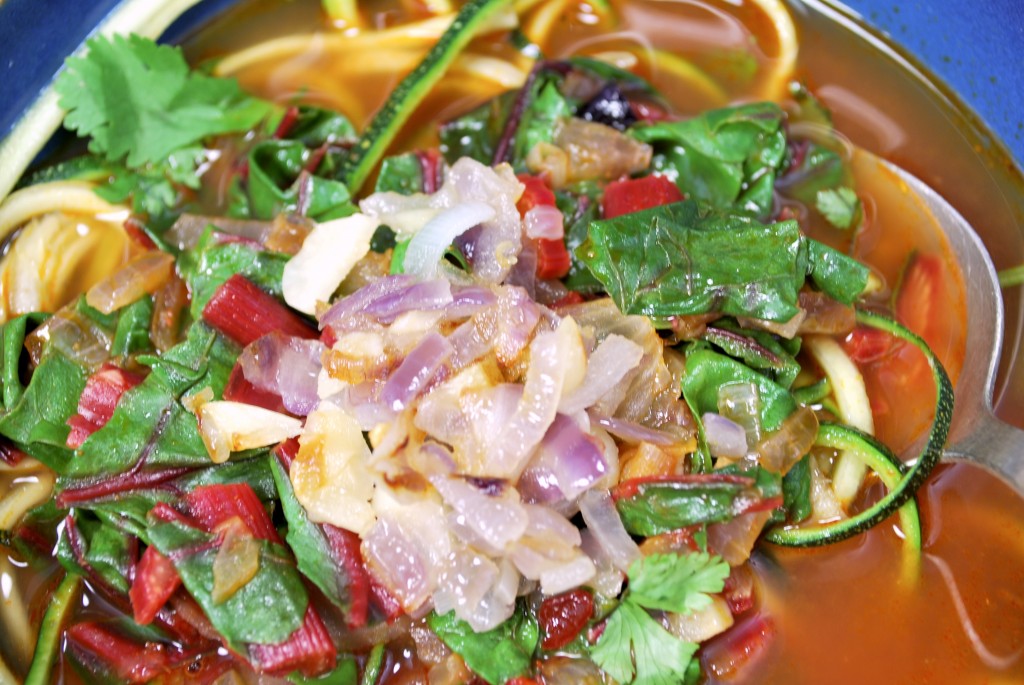 This spicy noodle soup is a vegetarian African variation of the ubiquitous chicken noodle soup.
Print
Ingredients
2 cups zucchini noodles, spaghetti cut

2 quarts vegetable stock (or chicken stock)

1 pound Swiss chard, chopped coarsely (stems, ribs, and eaves)

1 large red onion, chopped

3 large garlic cloves, minced

4 Tbsp. olive oil (or coconut oil)

2 Tbsp. tomato paste

2 Tbsp. hot pepper sauce

1 Tbsp. fresh lemon juice
Print
Directions
Bring the stock to a boil in a stockpot. Add the chard and cook until the chard is wilted.
Stir in the tomato paste, oil, hot pepper sauce, garlic, and onion. Return to a boil and then reduce to a simmer.
Simmer for 5-10 minutes, then add the noodles. Cook for about 1 minute, or until they are tender.