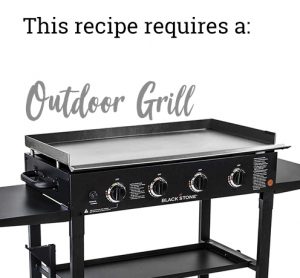 Country ribs are full of delicious flavor and make for one great main dish on weeknights or weekends with friends. Serve these ribs with your favorite sides and cold, crisp beer on summer holidays for traditional grilling fun.
Servings: 6
Prep time: 10 minutes
Cook time: 4 hours
Ingredients:
3 pounds country-style pork ribs
1 cup low-sugar ketchup
½ cup water
¼ cup onion, finely chopped
¼ cup cider vinegar or wine vinegar
¼ cup light molasses
2 tablespoons Worcestershire sauce
2 teaspoons chili powder
2 cloves garlic, minced
Directions:
Combine ketchup, water, onion, vinegar, molasses, Worcestershire sauce, chili powder, and garlic in a saucepan and bring to boil; reduce heat. Simmer, uncovered, for 10 to 15 minutes or until desired thickness is reached, stirring often.
Trim fat from ribs.
Preheat grill to medium-high.
Place ribs, bone-side down, on grill and grill for 1-1/2 to 2 hours or until tender, brushing occasionally with sauce during the last 10 minutes of grilling.
Serve with remaining sauce and enjoy!
---
Nutritional Info: Calories: 404, Sodium: 733 mg, Dietary Fiber: 0.4g, Fat: 8.1g, Carbs:15.2g Protein: 60.4g
---