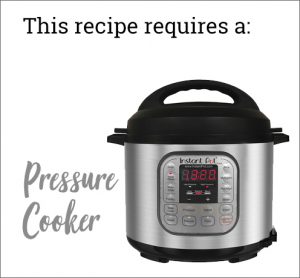 Salmon can be a little strong but the lemon and dill take the edge off.
Serves: 4
Prep Time: 5 Minutes
Cook Time: 10 Minutes
Ingredients:
1 lb. salmon fillet
Salt and pepper to taste
1/4 cup + 3 teaspoons lemon juice
3 teaspoons fresh dill
Directions:
Chop the dill and cut the salmon into thirds.
Add a cup of water, ¼ lemon juice, and a steam rack in the pot.
Place the salmon on the rack skin side down and season with salt and pepper.
Drizzle the remaining lemon juice over the salmon and sprinkle with dill.
Seal the pot and turn to the steam function for 2 minutes.
Allow the steam to release naturally before opening.
---
Nutritional Info: Calories: 152  sodium: 52 mg, Dietary Fiber: 0.1g Fat: 7g, Carbs: 0.4g, Protein: 22.2g
---