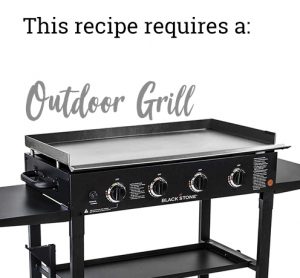 The perfect complement to any grilled meal are grilled vegetable kabobs! Grilled Mushroom Kabobs are seasoned to perfection and will complement any grilled protein or rice dish, too.
Servings: 4
Prep time: 10 minutes
Cook time: 10 minutes
Ingredients:
1 punnet white button mushrooms, whole
1 green pepper, deseeded and cut into 2-inch pieces
1 yellow pepper, deseeded and cut into 2-inch pieces
1 onion, cut into 2-inch pieces
1 pint cherry tomatoes
For the marinade:
1/4 cup olive oil
2 cloves garlic, minced
1 lemon, juiced
1/2 teaspoon dried oregano
1/2 teaspoon sea salt
Directions:
Arrange vegetables on metal skewers in an alternating pattern.
Place on a baking sheet or piece of aluminum foil.
Whisk together the marinade ingredients in a small mixing bowl and pour over skewers; turn skewers to coat well.
Preheat a grill to medium heat and cook 4 to 5 minutes on both sides until charred.
Remove kabobs to a serving tray and enjoy!
---
Nutritional Info: Calories: 173. Sodium: 243 mg, Dietary Fiber: 4.2g, Fat: 13.2.g, Carbs: 16.1g Protein: 2.7g
---