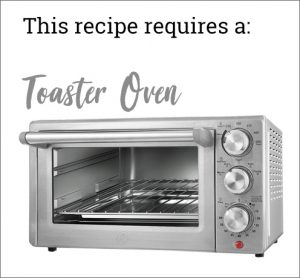 This is another take on the classic cobbler. Mixing tart blackberries with sweet peach makes your tongue want to dance. Optionally, you can substitute apples for peaches and make a blackberry-apple cobbler.
Servings: 12
Prep Time: 25 Minutes
Cook Time: 30 Minutes
Ingredients:
1-1/2 cups sliced peaches
1 cup blackberries
3 tablespoons coconut sugar
1-1/2 teaspoons cinnamon
2-1/2 cups dry oats
1 egg
1/2 cup unsweetened applesauce
3/4 cup almond milk
1/2 cup chopped walnuts
1 tablespoon coconut oil, melted
1/2 teaspoon cinnamon
Directions:
Start by preheating the toaster oven to 350°F.
Combine peaches, berries, sugar, and 1 teaspoon cinnamon in a medium saucepan over medium heat. Simmer for about 20 minutes, stirring regularly.
While peach mixture cooks, beat egg in a large bowl, then mix in applesauce and milk.
In a separate bowl, add egg mixture to the oats.
Pour oats mixture into a greased baking pan and top with peach mixture.
Combine coconut oil, walnuts, coconut sugar, and 1/2 teaspoon cinnamon, and pour over pan.
Bake for 30 minutes..
---
Nutritional Info: Calories: 176, Sodium: 9 mg, Dietary Fiber: 3.7 g, Total Fat: 9.4 g, Total Carbs: 20.6 g, Protein: 4.7 g.
---