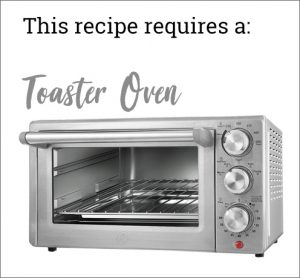 Most people find tofu to be bland and boring, but I see it as a blank slate that can be dressed up any way desired. This recipe takes a little time, but it is well worth it in the taste department and ludicrously simple to make.
Servings: 4
Prep Time: 1 Hour
Cook Time: 45 Minutes
Ingredients:
1 or more (16-ounce) containers extra-firm tofu
1 tablespoon sesame oil
1 tablespoon soy sauce
1 tablespoon rice vinegar
1 tablespoon water
Directions:
Start by drying the tofu: first pat dry with paper towels, then lay on another set of paper towels or a dish towel.
Put a plate on top of the tofu then put something heavy on the plate (like a large can of vegetables). Leave it there for at least 20 minutes.
While tofu is being pressed, whip up marinade by combining oil, soy sauce, vinegar, and water in a bowl and set aside.
Cut the tofu into squares or sticks. Place the tofu in the marinade for at least 30 minutes.
Preheat toaster oven to 350°F. Line a pan with parchment paper and add as many pieces of tofu as you can, giving each piece adequate space.
Bake 20–45 minutes; tofu is done when the outside edges look golden brown. Time will vary depending on tofu size and shape.
---
Nutritional Info: Calories: 114, Sodium: 239 mg, Dietary Fiber: 1.1 g, Total Fat: 8.1 g, Total Carbs: 2.2 g, Protein: 9.5 g.
---