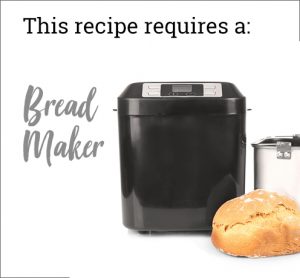 Sliders are delicious little sandwiches you can whip up for little ones at lunch or serve as hors d'oeuvres at any tailgate or party. The stuffings for slider sandwiches are endless once you master this delicious recipe.
Servings: 18
Prep time: 15 minutes
Cook time: 2 hours 30 minutes
Ingredients:
1-1/4 cups milk
1 egg
2 tablespoons butter
3/4 teaspoon salt
1/4 cup white sugar
3-3/4 cups all-purpose flour
1 package Active Dry yeast
Flour, for surface
Directions:
Add all ingredients to the pan of your bread maker in the order listed above.
Set bread machine to Dough cycle: once the Dough cycle is complete roll dough out on a floured surface to about a 1″ thickness.
Cut out 18 buns with a biscuit cutter or small glass and place them on a greased baking sheet.
Let buns rise about one hour or until they have doubled in size.
Bake at 350°F for 10 minutes.
Brush the tops of baked buns with melted butter and serve!
---
Nutritional Info: Calories: 130, Sodium: 118 mg, Dietary Fiber: 0.8g, Fat: 2.2 g, Carbs: 23.7 g, Protein: 3.7 g.
---