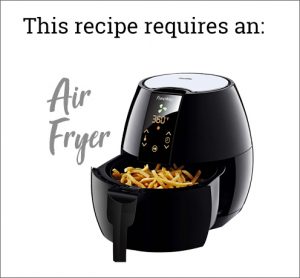 The words 'bacon wrapped jalapeño poppers' just roll off the tongue. Speaking of tongues, yours is going to love this recipe.
Serves: 8
Prep Time: 10 Minutes
Cook Time: 8 Minutes
Ingredients:
5 jalapeño peppers
4 ounces cream cheese
2 teaspoons parsley
1/8 cup breadcrumbs
5 slices of bacon
Directions:
Mix cream cheese, parsley, and breadcrumbs in a bowl until evenly mixed.
Slice the jalapeños down the middle vertically and remove all seeds. Horizontally cut each piece of bacon in half.
Spoon an even amount of the cream cheese mix into each jalapeño half and smooth it out over the half. Then, wrap each jalapeño with 1 bacon strip.
Preheat your Secura air fryer to 370°F.
Place the jalapeños in the air fryer basket with the closed side down.
Cook in the air fryer basket for 6 – 8 minutes.
---
Nutritional Info: Calories: 66 | Sodium: 294 mg | Dietary Fiber: 0.5 g | Fat: 5.7 g | Carbs: 2.3 g | Protein: 1.6 g.
---