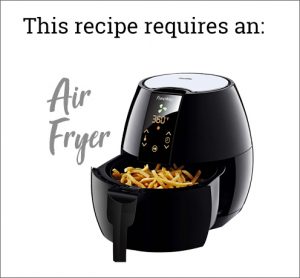 There are few people in this world that do not like fried chicken, the problem is that it is not very good for you. But with the help of an air fryer, that is not a problem any more!
Serves: 6
Prep Time: 10 Minutes
Cook Time: 18 Minutes
Ingredients:
1-1/2 pounds chicken thighs
2 cups buttermilk
2 teaspoons salt
2 teaspoons black pepper
1 teaspoon cayenne pepper
2 cups all-purpose flour
1 tablespoon baking powder
1 tablespoon garlic powder
1 tablespoon paprika powder
Directions:
Rinse chicken pieces and pat dry.
Put chicken pieces in a bowl and add salt, pepper, and cayenne, tossing to cover.
Pour the buttermilk over the chicken and refrigerate for at least 6 hours.
Combine flour, baking powder, paprika, and garlic powder and stir to combine evenly.
Preheat the Secura air fryer to 350°F.
Pull the chicken out one piece at a time and toss in the flour mix.
Working in batches, cook them in the air fryer for 8 minutes on one side, then 10 minutes on the other.
---
Nutritional Info: Calories: 413 | Sodium: 963mg | Dietary Fiber: 2 g | Fat: 9.8 g | Carbs: 39.2 g | Protein: 40.3 g.
---