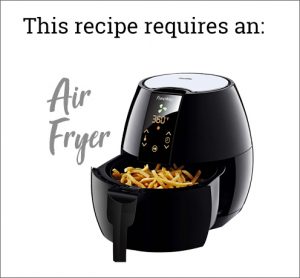 This is a family favorite because it is easy for mom and dad to make and the kids can't get enough of the great taste.
Serves: 2
Prep Time: 5 Minutes
Cook Time: 10 Minutes
Ingredients:
4 slices whole meal bread
2 eggs
1/4 cup whole milk
1/4 cup brown sugar
1 tablespoon honey
1 teaspoon cinnamon
Nutmeg to taste
Directions:
Cut each slice of bread vertically into 4 equal strips.
Beat the eggs in a large bowl, then mix all other ingredients together in the same bowl.
Dip each bread strip into the bowl allowing all excess batter to drip off.
Preheat the Secura air fryer to 360 and place each strip in the basket.
Cook for 10 minutes, flipping them over at the halfway point.
---
Nutritional Info: Calories: 283 | Sodium: 79 mg | Dietary Fiber: 0.6 g | Fat: 6.4 g | Carbs: 45.1 g | Protein: 10.7 g.
---